Charity Toy Drive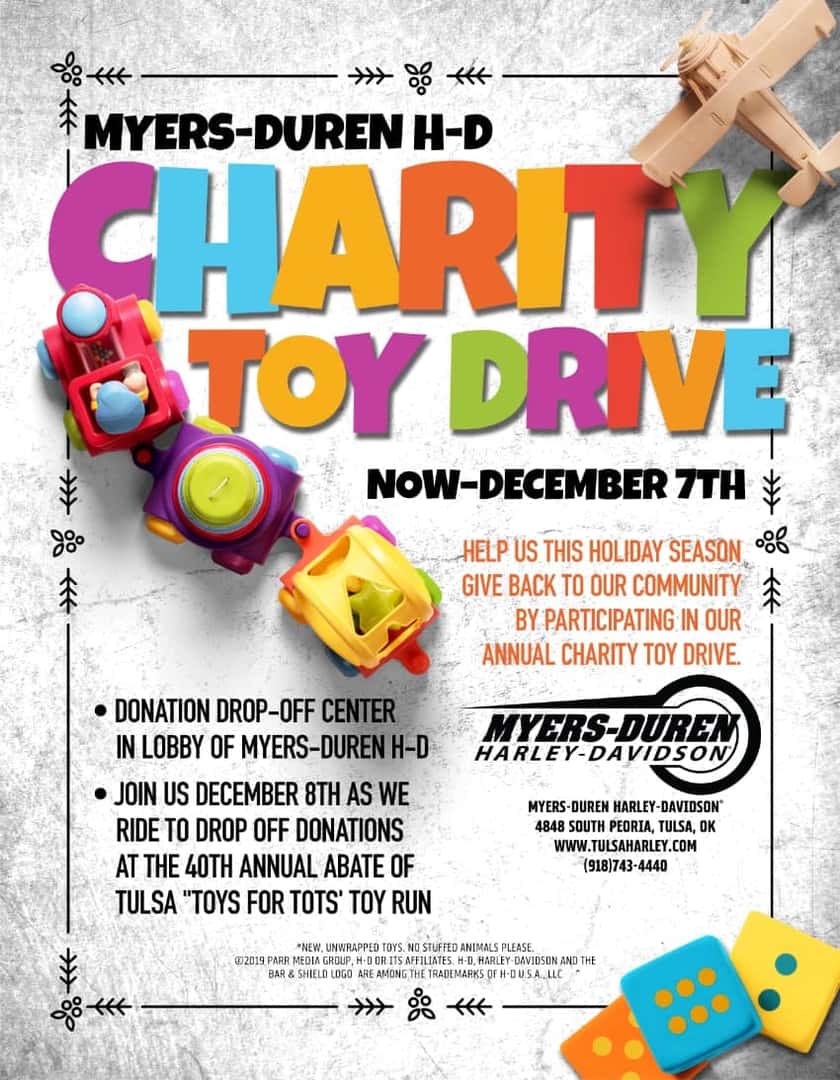 Help us this holiday season give back to our community by participating in our Annual Charity Toy Drive.
Donation Drop-Off Center in Lobby of Myers-Duren Harley-Davidson
Join us December 8th as we ride to drop off donations at the 40th Annual ABATE of Tulsa "Toys for Tots" Toy Run
*New, Unwrapped Toys. No Stuffed Animals Please.