LiveWire
We're bringing the thrill of riding into the future. Get ready for a lineup of electric motorcycles that will inspire new ways to ride.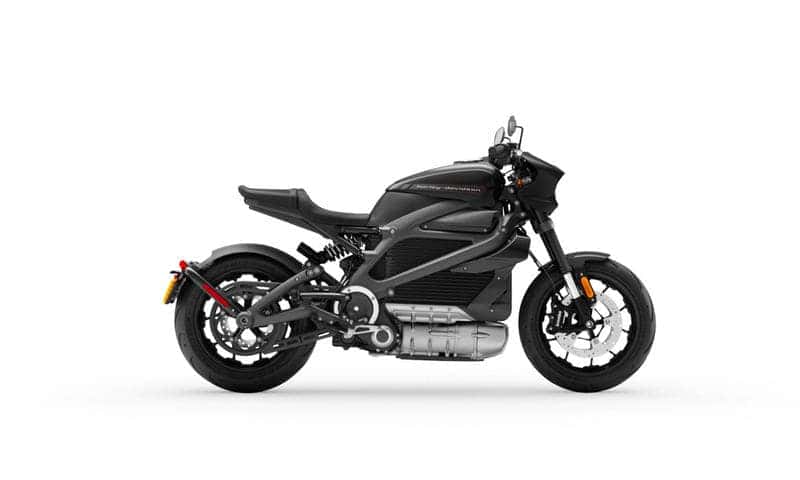 MEET THE ALL‑NEW LIVEWIRE™
Thrilling performance. Muscular looks. Groundbreaking technology. Everything about the first Harley‑Davidson® electric motorcycle delivers a level of excitement you haven't felt before.
Starting at $29,799
Coming September 2019
0 TO 60 IN 3 SECONDS
Get instantaneous power the moment you twist the throttle. No clutch to release. No gears to run through. All you do is flick your wrist and take off.
140 MILES CITY RANGE*
The LiveWire™ motorcycle features a high-voltage battery (or RESS; Rechargeable Energy Storage System) composed of lithium-ion cells surrounded by a finned, cast-aluminum housing. The high-voltage battery provides 140 miles (225 km) of city range or 88 miles (142 km) of combined stop-and-go and highway range.**
*Riding range estimates provided following the SAE J2982 and are based on the expected performance of a fully-charged battery when operated under specified conditions. Actual range will vary depending on riding habits, ambient weather and equipment conditions.
**As measured using the MIC City and MIC Combined (70mph) tests.
TWO EASY WAYS TO CHARGE
Use the onboard Level 1 charger and power cord to connect to any standard household outlet and get a full charge overnight. For a faster charge, visit any public Level 3 DC Fast Charge station.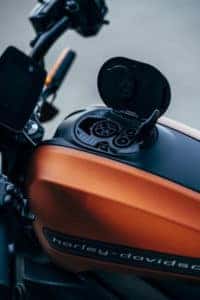 H-D™ CONNECT SERVICE**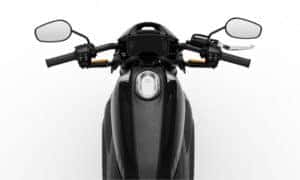 LiveWire H-D Connect Service
Meet the world's most connected motorcycle experience. With cellular telematics connectivity powered by Panasonic®, you can connect remotely through your smartphone using the latest version of the Harley‑Davidson™ App. Check bike vitals like battery charge status, see its location on a map, and get security alerts if it's been bumped, tampered with or moved.
*Riding range estimates based on current SAE testing of LiveWire concept motorcycle. Actual riding range will vary based on several factors including weather and driving conditions.
**The H-D™ Connect Service will not be available in all markets. Market availability will be announced in September2019.
ADVANCED RIDING TECHNOLOGY SYSTEM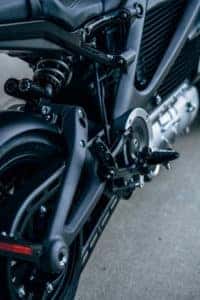 The LiveWire™ model is equipped with an Electronic Chassis Control (ECC) system. The separate functions of ECC work together to give the rider more confidence and control in less-than-ideal situations. The Electronic Chassis Control (ECC) system manages cornering-enhanced Anti-lock Braking System (ABS), Traction Control System (TCS) and Drag-Torque Slip Control System (DSCS) by modulating torque available at the rear wheel. It combines electronic controls and hydraulics where required, utilizing the latest six-axis inertial measurement unit (IMU) and ABS sensor technology.